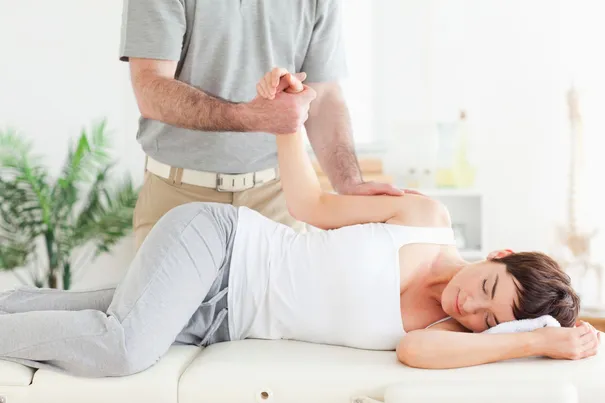 Spinal adjustments are the standard chiropractic treatment you see when you watch any TV show that depicts a person going to a chiropractor. However, at Herrington Chiropractic, serving Hattiesburg, MS, and the nearby region, we'd like to explain exactly what a spinal adjustment is and how it could benefit you. It also helps to know what to expect when Dr. Brandon Herrington performs this treatment.
General Information About a Spinal Adjustment
Spinal adjustments are a type of chiropractic treatment that consists of our Dr. Herrington moving the vertebrae in your back. It's a gentle process and requires little force. As a result, you won't feel pain. However, the tiny movements can realign your vertebrae and discs to reduce or alleviate pain and promote healing. It'll also reduce or eliminate your symptoms.
Typically, you'll require more than one spinal adjustment. The exact number you need, though, depends on your particular condition.
Benefits of a Spinal Adjustment
For one, a spinal adjustment eases pressure on the nearby nerves and soft tissue. This will reduce pain and nerve-related symptoms.
A spinal realignment also improves your circulation, which means more nutrients reach throughout your back. You then receive the vitamins and minerals that are necessary for the healing process.
Spinal adjustments aren't known to cause many ill side effects. And when you visit our Hattiesburg, MS, office, our chiropractor will provide you with a comprehensive evaluation before you can undergo the procedure to ensure it's safe for you.
Conditions Treated With Spinal Alignments
Spinal adjustments are beneficial to people who want to reduce their pain from a chronic condition such as fibromyalgia, degenerative disc disease, or arthritis.
We use spinal adjustments to promote healing of both acute injuries and repetitive stress injuries. They are commonly offered to people who were injured in contexts related to sports or auto accidents.
The alignments can improve function and range of motion to get you back to normal faster.
The treatment can target any part of your spine, whether cervical, thoracic, or lumbar.
Our Dr. Herrington may use this chiropractic treatment to help with headaches and migraines.
With chiropractic adjustments from Dr. Herrington of Herrington Chiropractic, you may feel less pain and other nerve-related symptoms. Plus, when you arrive at our Hattiesburg, MS, office, you leave with all the benefits and little possibility of a side effect, unlike conventional medical treatments for pain relief.
Book an appointment with us to see for yourself what chiropractic alignments can do for you by calling 601-450-4567.